High Voltage & Small Power:
Where would we be without electricity? It's safe to say fairly lost! Which is why it's important to get things right from the get go.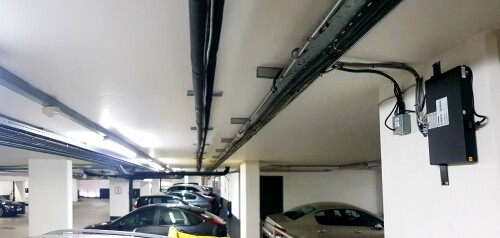 Installing electrical equipment correctly is a must for developers and property owners alike. Because when something goes wrong, it can be both catastrophic and deadly in the right circumstances. At KWisdom Developments, we've been installing electrical equipment and maintaining it for years.
Our team of qualified electricians can tend to the need of any electrical device or accessory. From investigational works to fault find on a faulty piece of equipment, to the servicing of major electrical disciplines. Whether it be something small such as a faulty appliance or thermostat, or something far larger, such as the installation of high-voltage equipment in an electrical riser, the liaising with local authorities and connecting of primary services, and so much more. Our team are also capable of working on data and communications centres, whether it be general maintenance, cable running, or whole centre set-ups.
Lighting & Emergency Lighting:
Getting lighting right, especially in shared communal areas is essential in order to meet the relevant building standards.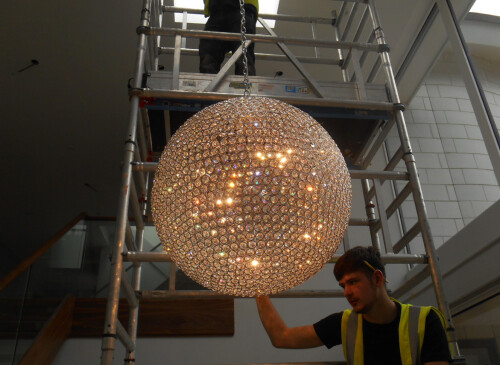 Which is why it's important you take time and effort to get things right. At KWisdom Developments, we can undertake a wide range of activities relating to lighting, from the changing of bulbs for residential clients, to full installations of new developments for our bigger, more commercial-facing clients.
We are also qualified to ensure that the emergency lighting of any particular area is as it should be. Emergency lighting is important to ensure a safe and efficient evacuation of a building should the need arise. If something goes wrong and you don't fix it, you can face costly fines. As such, we always ensure all emergency lighting in an area complies with the most up to date British Standards.
Electrical Installations & Servicing:
The electrical services are one of the most important aspects of a property - something which is especially true in this ever evolving world which relies more and more on renewable energy.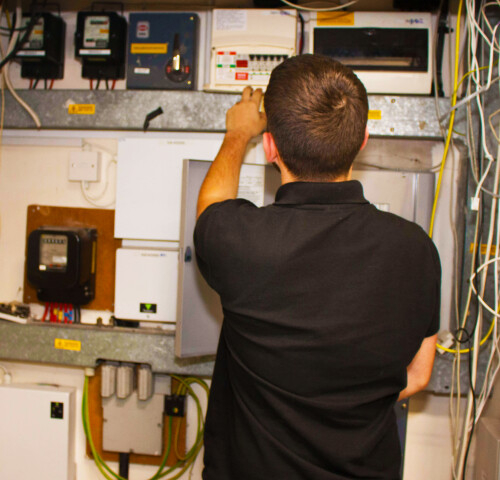 We carry out all types of electrical works from rewiring of small domestic houses, to a new large commercial installation. We also offer a wide range of electrical services including regular or one off maintenance plans. Our services also include maintenance to any forms of renewable energy, including that used in car-charging equipment, which we are able to install for both domestic and commercial customers - an important part of the modern world.
We can provide landlords with EICR's in accordance with the latest governance on electrical installation and electrical safety. By doing this, our team of engineers can assess the integrity of internal wiring, fix any damage to communal accessories such as sockets and light switches, and ensure that the property in question complies with most recent British Standards.
Going beyond installations, our inspectors can ensure that your electrical installations are carried out properly and proactively to ensure no snags or defects once the property is in use, regardless of the simplicity or complexity of the system.
EV Charging Facilities:
In this ever-changing world of renewable energy and sustainability, it's important to be as green as possible.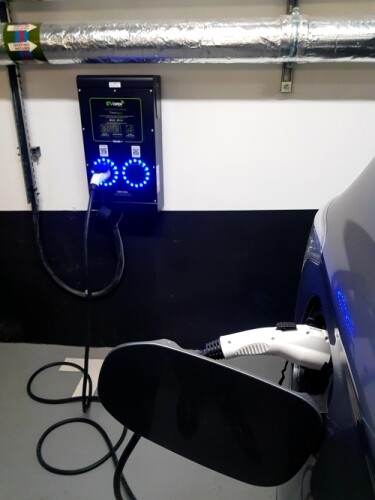 One of the latest and perhaps most fundamental ways of ensuring this is by going all electric with our vehicles. As such, a lot of larger residential properties are finding themselves in need of facilitating the change to electric. That's where KWisdom Developments can help.
Utilising our skills as electricians, and our knowledge and understanding of how these intricate and sensitive systems work, we are able to offer our services to install, set up and maintain electrical car charging systems. Our latest project, at Kew Bridge in London, saw the installation of sixty-four charging points for a high-end residential property.
Got a potential project in the pipeline which requires EV charging facilities? Why not get in touch today and see how we can help you.