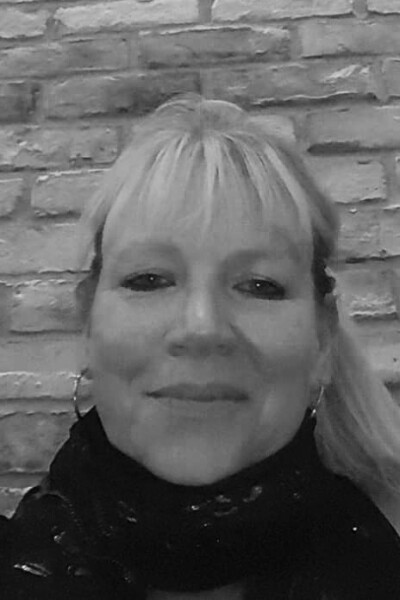 Rae Bottomley
Customer Care Coordinator
About Me
A fundamental member of the team whose skill and ability to handle the customers and clients is immeasurable.
Rae joined KWisdom Developments' sister company, Vitech Services, back in May of 2017 as temporary cover for reception, but by July was seated firmly in her administration role after it became clear she was a much needed addition to the team. Rae has over 25 years experience working in health and social care before a career change; an attribute which has helped immensely in her ability to build relationships with some of the company's key customers and clients. Rae also has qualifications in IT and assessing roles, including record keeping and computer data management. During her time with Vitech, she was also enrolled in an ECDL course of which she passed with flying colours.
Now working with KWisdom Developments, Rae is one of the first voices you will hear when phoning into the company, acting as front line of all inbound calls. Her friendly and positive manner never fails to put a smile on the faces of those phoning in, putting their minds to rest at knowing Rae will always work solidly and proactively to ensure no stone is left unturned in relation to their problem or query. Rae has built fantastic relationships with some of Developments' key clients over the years, including those at Keir Homes and Barratt London, many of whom will personally ask for her when phoning into the business. Rae has an impeccable capacity to keep calm under stress, which is an imperatively important part of dealing with the public. Rae will always handle any incoming call with the utmost care and respect they deserve, and find the most productive and sensible solution to their problems.
Rae maintains a good relationship with all Developments' Engineers, and operates as their chief point of contact for all jobs and projects they may have been assigned to. Her ability to understand and work with the company's high-tech data management system ensures a comfortable and fluid business agenda which never fails. Without any doubt, Rae is the glue which holds the business together, ensuring that all ends are met regardless of how tough or arduous they may be. The team truly appreciate everything Rae has bought to the company in her few years here and know full well that they would be lost without her!